12 Monkeys is an American science fiction series that first aired on the Syfy channel. It is based in part on the movie by the same name which, in turn, was partially based on a short French film entitled La Jetée.
In the series, ninety-eight percent of the world populaion is killed by he Kalavirus, and time-traveler James Cole was sent back from 2043 to prevent the plague masterminded by the Army of the 12 Monkeys. Read more...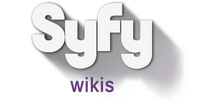 Ad blocker interference detected!
Wikia is a free-to-use site that makes money from advertising. We have a modified experience for viewers using ad blockers

Wikia is not accessible if you've made further modifications. Remove the custom ad blocker rule(s) and the page will load as expected.